Pilgrim Church
Pilgrim Ev. Lutheran Church
6817 W. Center Street
Wauwatosa, WI 53213
(414) 476-0735
Mailing address:
2664 N 68th Street
Wauwatosa, WI 53213
About Us
Welcome to Pilgrim Evangelical Lutheran Church, here in Wauwatosa Wisconsin!
Stained Glass- Hover mouse over large picture for name, click for details.
Pastor Peckman's thoughts on our Stained Glass (PDF)
Pilgrim Lutheran Church
Statement of Belief
WE BELIEVE the only true God is the Holy Trinity: Father, Son, and Holy Spirit, three persons, yet one God. We believe that God has created us and all that exists; He has given us and still preserves all that we are and have.


WE BELIEVE that all people are sinners: that they are born in sin, have kept none of God's holy Laws perfectly -- failing to do what we should and doing what we should not, and because of our sinfulness we deserve eternal punishment.


WE BELIEVE that Jesus Christ, God's own Son, true God and true man, by His perfect life and innocent death made atonement for my sins, and by His resurrection from the dead gave proof that His sacrifice was complete and that we, too, will be raised from the dead and by His grace inherit eternal life.


WE BELIEVE that God the Holy Spirit calls people by the Gospel, brings them to faith in Jesus, that they might be God's children and heirs of heaven, and has given them "gifts" for Christian service, for building up the Body of Christ.


WE BELIEVE that the Scriptures of the Old and New Testament are the written, inspired Word of God and the only standard and guide of faith and life, that it is true in all parts, and that it both shows me my sinfulness (Law) and how my sins are forgiven through Jesus (Gospel).


WE BELIEVE that Holy Baptism is a "means of grace" whereby God makes me His child, adopts me into His family, forgives me my sins, and incorporates me into His Body, the Church. We believe that infants are also born in sin and under God's wrath and, therefore, need to be saved through this "washing of regeneration."


WE BELIEVE that the Lord's Supper is a "means of grace" whereby God confirms and strengthens me in my faith by offering me Christ's true Body and Blood "in, with, and under" the elements of bread and wine for the forgiveness of my sins. Although we cannot understand this "mystery," we trust the Lord's words: "This IS my body, This IS my blood."


WE BELIEVE that, motivated by God's grace, Christians regularly want to hear God's Word preached and desire to grow in grace and knowledge through the study of God's Word with other Christians and at home.


WE BELIEVE that God has richly and daily blessed His people with material and spiritual goods. He has entrusted to them the stewardship/management of all that they are and have. As a result, believers gladly choose to give God of their time, talents, and treasure regularly, freely, and in proportion to the way God has blessed them.
Staff at Pilgrim Evangelical Lutheran Church
Pastor Rev. Jon Rusnak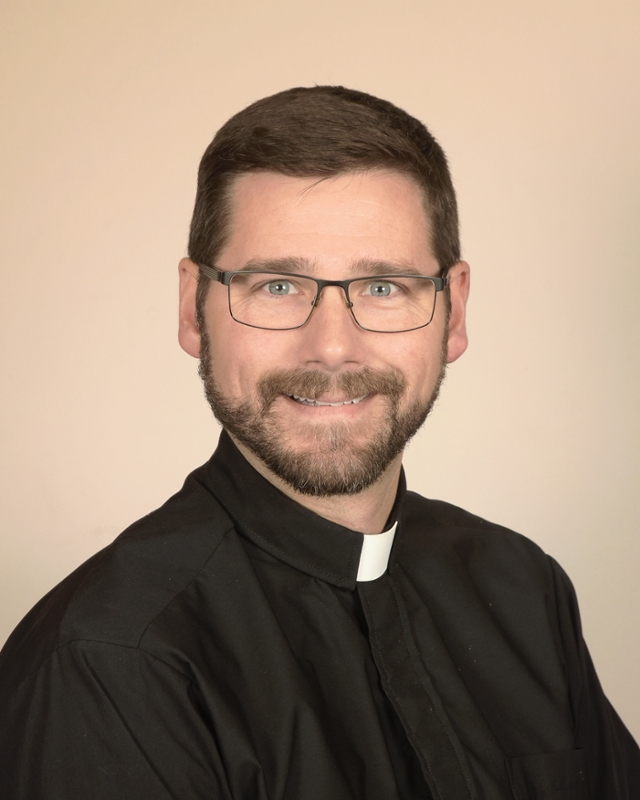 Rev. Jonathan W. Rusnak was installed as the pastor of Pilgrim Evangelical Lutheran Church in April, 2016. Born in Chicago, Pastor Rusnak grew up in St. Charles, Mo.
In 2005, he graduated from Concordia University, River Forest, Ill. with a B.A. in Theological Languages. He then attended Concordia Seminary in St. Louis, Mo. and graduated with an M.Div. in 2010 and an STM in 2014. While at seminary, Pastor Rusnak studied for one year at Westfield House in Cambridge, England, the seminary of the Evangelical Lutheran Church of England.
Before Pilgrim, Pastor Rusnak served as the pastor of Shepherd of the Lake Lutheran Church in Garrison, Minnesota from April, 2011 to April, 2016.
Pastor Rusnak and his wife, Julie (Uden), met at Concordia University, River Forest, and were married in June, 2007. They have four children. He is glad to be called
to serve the Lord and His people at Pilgrim.
---
Diane Kosbab (Church Secretary)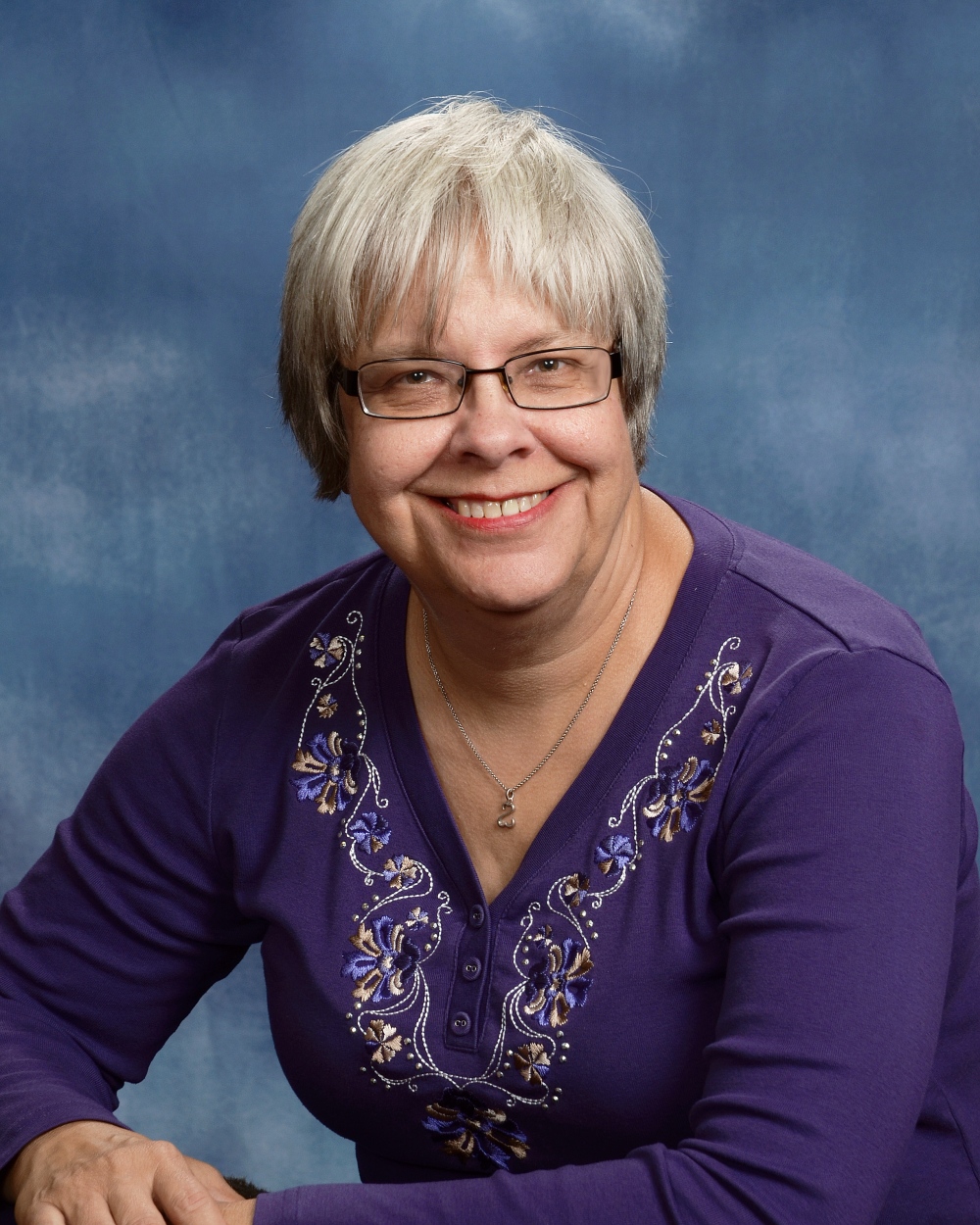 Diane is a lifelong member of Pilgrim Congregation. She enjoys serving our members as well as welcoming the many people who stop by the Church office. Diane is involved with Women's Bible Study, LWML, Choir and also volunteers with the Sewing for Veterans. Diane met her husband Bruce here at Pilgrim and they have been happily married for over 30 years.
---
Nicole Moritz (Music Director)
Nicole Moritz holds both bachelor's and master's degrees in Church Music from Bob Jones University, where her principal instrument was piano, and where she also studied violin, voice and organ.
As a graduate assistant, Ms. Moritz produced 5 CD's for the Bob Jones University Press with a select children's choir for which she composed music. Later, she taught music classes and academics to grades 1-6, while continuing to teach private piano and voice.
Presently she serves as Music Director for Pilgrim Lutheran Church in Wauwatosa, Wisconsin. Her duties include directing the senior choir, arranging for special music, and playing organ for worship services. She is a member of the American Guild of Organists and the American Choral Directors' Association.
Nicole is married to Bryant and they have two children.
---
Joan Phillips (PCDC Director).
Joan Phillips has been taking care of children for over thirty-five years. She began watching children in her home in 1976 which in 1987 blossomed into taking care of the teacher's children from Pilgrim Lutheran School where her children were attending and all graduated from. When Pilgrim School began a before and after school Extended Care Program, Joan took the required Early Childhood courses, was hired and worked in the program for seven years. The first three years doing after school care, the following four years serving as its Director.

In September of 2000 Joan became the Interim Director of Pilgrim's newly opened Child Development Center and in June of 2001 became the permanent Director. Joan loves every minute she gets to spend with the children.